Infinite possibilities to become
a Senior ServiceNow Consultant
As a Senior Consultant, you'll also dive deep into client interactions, uncovering their needs, and delivering customized solutions. Embracing collaboration and innovation, you will be an integral part of a team committed to making a real difference in the industry.
Talk to us today
What's life like as a ServiceNow Consultant?
Click below to find out!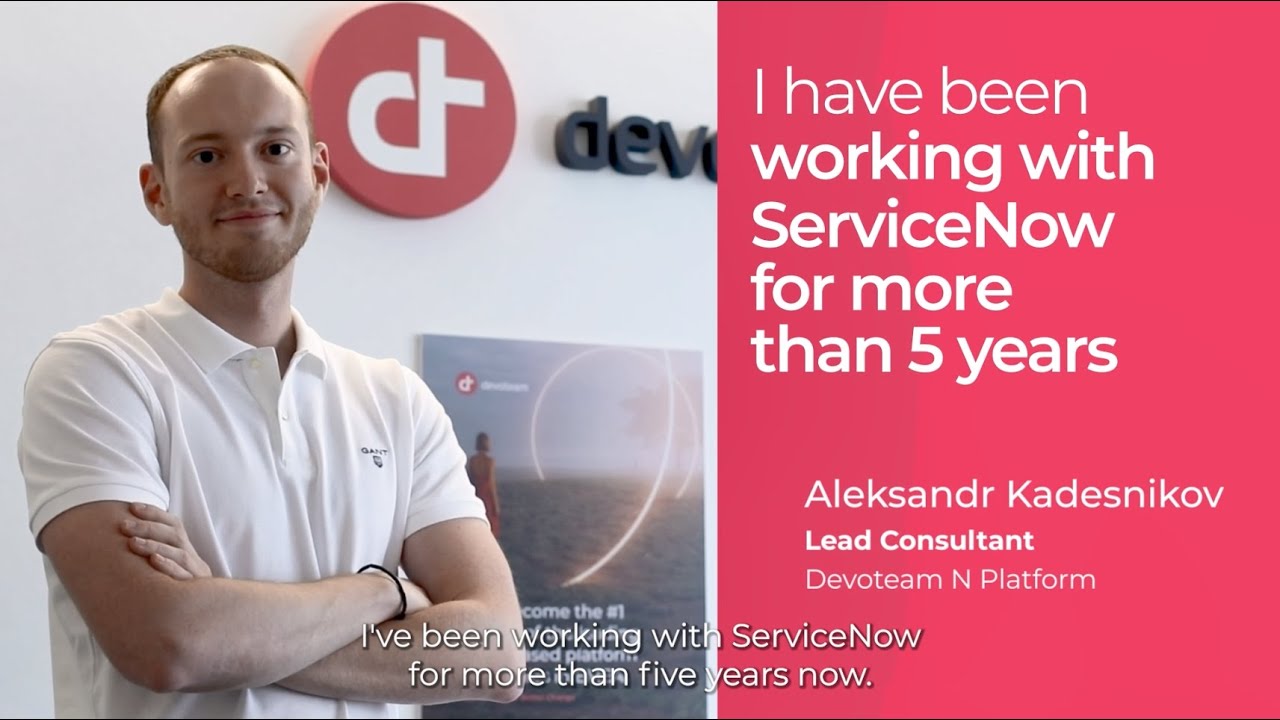 What can we offer you?
Transparent career path including mentoring
Great office locations in Prague, Ostrava and Bratislava
5 weeks of vacation and up to 4 sick days per year
Flexible working hours and home office (hybrid model)
Training and certifications in current and high-in-demand technologies and methodologies
Unlimited contract
Meal vouchers or meal voucher tariff
MultiSport card
Language courses
Phone tariff for employees and their family members
Employee Referral Program
Sabbatical leave
Team buildings and other company events for employees
Delicious breakfast and snacks
What will make you the perfect candidate?
Proven experience as a ServiceNow Consultant.
Knowledge of ServiceNow and proficiency in one or more of its modules, such as ITSM, ITOM, HR, PPM, and CSM.
Project management skills and experience delivering successful projects.
Exceptional analytical and critical thinking abilities to tackle complex challenges.
Excellent communication and interpersonal skills.
Ability to develop and share knowledge through engaging presentations and training materials.
Proven ability to work both autonomously and within a team environment.
ServiceNow certification(s) preferred.
Learn more about the life and culture at Devoteam.
Discover our unique company culture through our profile on the Cocuma portal, listen to our teammate Jan describe his experiences at Devoteam, or check out the types of projects you could be working on in the future!
Interested in discovering even more?
Leave us your details and we will be happy to get in touch with you!